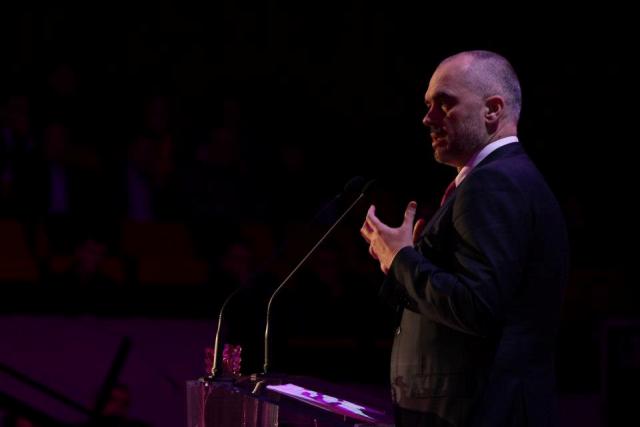 Shkoder, May 30, 2013
The leader of the Socialist Party, Edi Rama was in Bushat, Shkoder today along with the candidates for parliament in this constituency.
During his speech, the head of the opposition said that the people of this area are giving a clear message to Berisha, Topalli and to the entire family party that these territories are no longer a hegemony of the Democratic Party, because Albanians can no longer stand a government which talks all day about them and works for itself, a government that promises and lies, promises and disappoints, promises and forgets.
Rama said that the government floods the inhabitants of this area in an apocalyptical way and according to him, this happens because the state doesn't exist.
"We don't have a state, because if we had a state, crime would not be on the streets and we wouldn't have the highest crime rates in Europe. We're not here to tell you fairy tales, but to tell you that Albania can be made like all those who gave their life for this country dreamed of. Albania can be made and we will make Albania. On June 23 with your vote, we will take the country out of poverty and offer real employment for people. With your vote, we will put an end to a painful story where every right is a good and if one doesn't have money, one cannot benefit that right", said Rama.
Rama said that on June 23, the people will put an end to a government based on lies, on accusation and a new government will be formed which will belong to the people and will be for the people. /ibna/