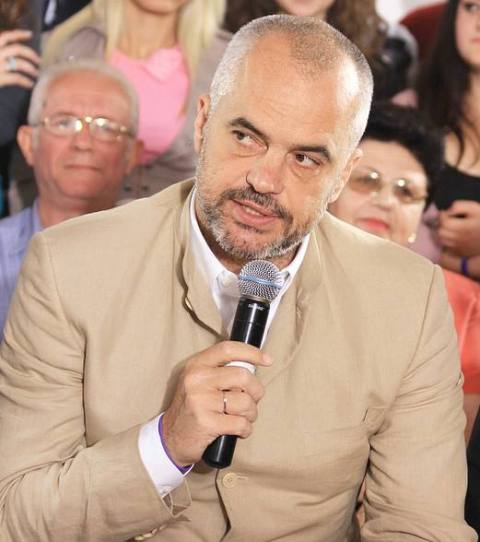 Argirocastro, June 10, 2013
In a meeting with students of the University of Argirocastro, the leader of the Socialist Party, Edi Rama denounced the current education system, by saying that it's filled with lawyers who dream of becoming waiters.
"We will reduce the number of lawyers and increase the number of professions. As far as this university is concerned where 1 million USD has been invested, it's 4000 of you who are confined in a building which has no relation whatsoever with the architecture".
Rama promised that "there will be a rescue plan for Argirocastro. If someone can do something to save this town and hasn't done anything, then that someone is a traitor".
Rama said that the values of properties will increase, while adding that thanks to the transformation that Tirana had, the value of properties multiplied and promised that the same thing will happen in the future in Argirocastro.
The leader of the SP said that to increase the value of properties, a project should be implemented and university is one of the tools for this, by making it part of the university campus.
According to Rama, professional education is another option of employment for the youth. /ibna/