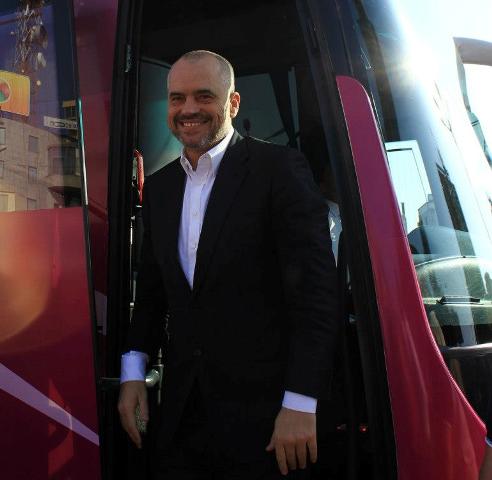 Kavaje, May 29, 2013
The leader of the Socialist Party, Edi Rama had a meeting with voters today in the town of Kavaje.
During his speech, Rama said that unemployment has doubled, adding that those who finish their university studies cannot find employment.
Rama pledged that the Socialist Party will create new jobs by attracting as many investments as possible and through professional training, stressing that there's a clear plan for professional training to be offered for all those young women that are unemployed.
"Berisha declares that imaginary jobs have been opened, while we have concrete plans for employment. We will focus on gender equality as far as employment is concerned. Kavaje has started to see the first fruits of change", declared Rama.
As far as the legalization of properties is concerned, the head of the SP said that this issue has not been resolved for 20 years and that the Socialist Party will put an end to this problem during its term in office. /ibna/