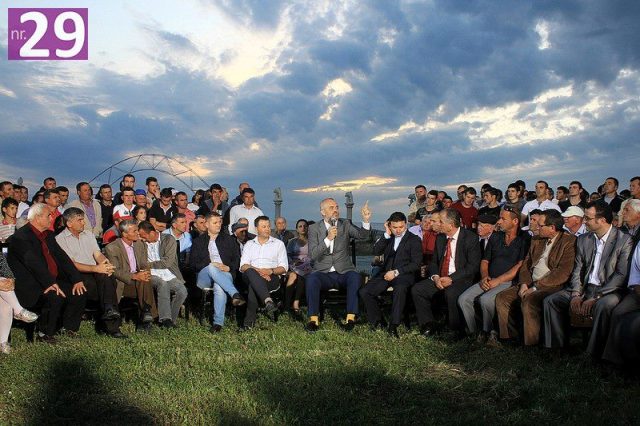 Korca, June 4, 2013
The leader of the Socialist Party, Edi Rama was in a meeting today with inhabitants of the commune of Vrezhtaz in Korce.
The leader of the SP told the people of the area that their survival conditions are difficult and that the government is responsible for everything, adding that the government makes empty promises.
According to him, the reality must be seen by everyone, therefore the vote on June 23 must be given for renaissance.
"Nobody can be protected from crime, the state must offer protection. The government continues to mock people. One can switch on the TV and hear Prime Minister Berisha tell his fairy tales. The government works every day about itself. We want to return the attention of the government to the rural areas, because if there's no prosperity in the rural areas, then there cannot be prosperity in the country", declared Rama.
Rama also said that the current situation in the rural areas is the same as in medieval times. He said that the solution is in the hands of the people, not only by their willingness to vote, but also by taking other people with them. /ibna/