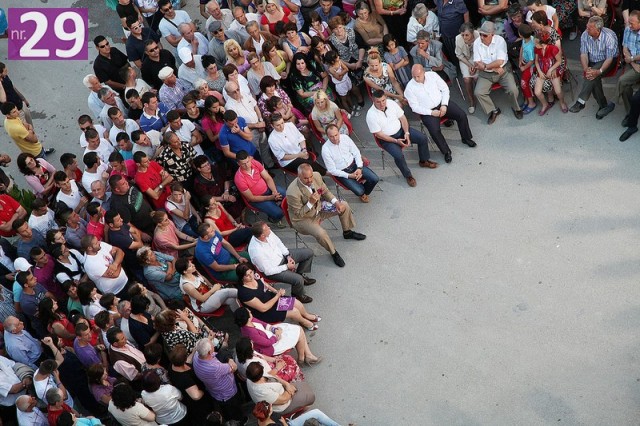 Argirocastro, June 10, 2013
The leader of the Socialist Party, Edi Rama held a meeting today with inhabitants of the area of Dervician in Argirocastro, where he promised that water will run in every tap once the socialists come into power, because according to him, we are the only country in the NATO without water running in our taps.
According to him, poverty is ruling Albania and it's sending it toward destruction.
Rama said that everything will be done in order for young people to work their lands and not to leave the country. The leader of the SP said that schools of agriculture will be opened.
"We will start our reforms in policing, in order for the latter to be at the service of people, in order for criminals to face the law and in order for the country to enjoy the rule of law. Don't vote for the DP candidate, Spiro Ksera, because these kinds of traitors were voted to defend the interests of the minority, but used these votes for their personal interest", said Rama in Dervician, adding that the Greek minority must vote for the creation of new jobs and not to keep Prime Minister Berisha in power.
Rama also promised the lifting of tax on small businesses, the reduction of tax on personal earnings by half, etc. /ibna/