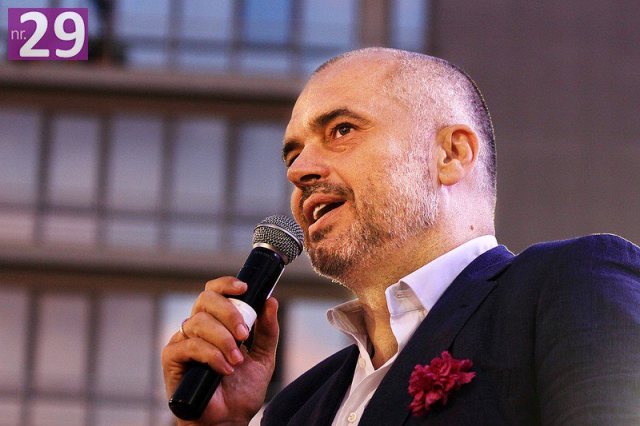 Tirana, June 25, 2013
The leader of the Socialist Party delivered a press declaration on Wednesday evening where he said that he thanked Prime Minister Sali Berisha "for everything good that he did for Albania". At the same time, Mr. Rama publicly apologized to Mr. Berisha for the insults addressed to him.
"Up until yesterday, I've been obliged to address unpleasant things to him, like he has done to me. This does happen during a political battle, but it emerges more in undeveloped democracies like the ours, where the power of the people degrades with the emergence of the power of one man. But tonight I'd like to thank him for everything good which history may value him with a bigger objectivity than me today. I wish him all the best", said Mr. Rama.
He added: "Now that the elections are over, I'd like to make it very clear that my will is to serve to the Albanian people, not only to those who voted for me. I don't consider the massive votes that we got as our triumph and even less as a personal triumph".
Moreover, Mr. Rama said: "Tomorrow I will be your Prime Minister and your head servant. The duty will be mine, the power will be yours. I will not forget this and neither should you". /ibna/