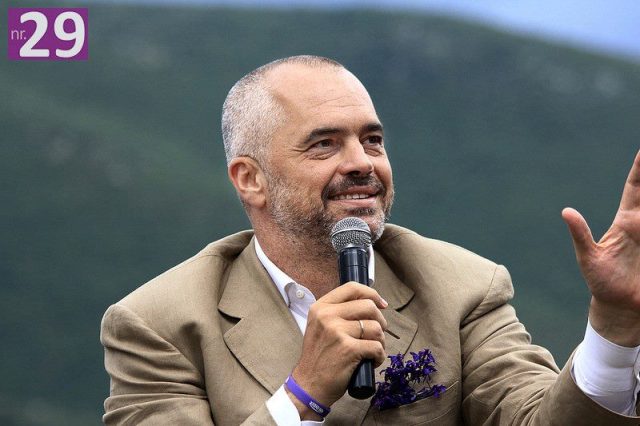 Elbasan, June 5, 2013
The leader of the opposition, Edi Rama was in Fushe Labinot, Elbasan today to talk to the inhabitants of the area, where he guaranteed that with the socialist government in power, law and order will be guaranteed within 300 days.
Rama said that the corrupted system has destroyed the state, promising for a restructuring of the State Police.
"The remedy of unemployment amongst youth starts from professional education. The number of private universities was increased in a criminal way. They are mere plants that produce degrees. We want our youth to have two choices: Those who deserve it, must go to university, whereas the others will have the choice of a profession. We talk about agriculture, but we know very well that the young generation doesn't know anything about agriculture. We have the least qualified labor force", said Rama.
Amongst others, Rama added that within the next 4 years, the problem of drinking water will be resolved once and for all. /ibna/