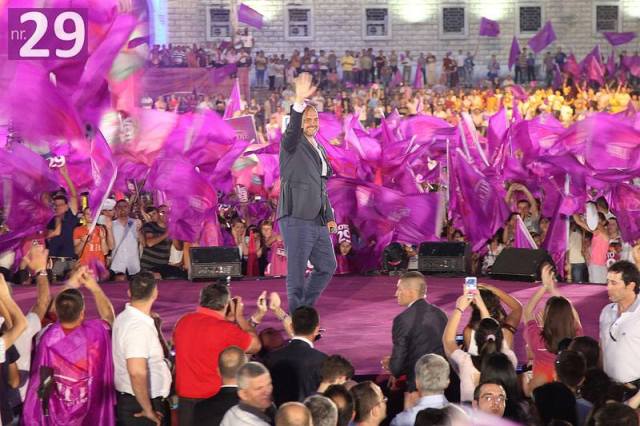 Valona, June 21, 2013
The coastal city of Valona, where the head of the opposition leads the list of candidates for parliament, hosted the last electoral rally of the Socialist Party.
The leader of the Socialist Party considered the "Flag" square as the square of history and said that united, Albanians will give the country a state and Albanian renaissance.
"Albanians united from Shkoder to Vlore will reborn the state to offer constitutional and social justice. Today, more than ever, the country has the possibility of writing a new history. A new Albanian history for Albania. The new wave which is coming through no. 29 guarantees renaissance with the extraordinary power of its vote, with the moral and national supreme authority that history has given to Valona", said Rama.
Rama said that on June 23, Valona, Shkoder, Tirana and the entire Albania will win, because the chance for renaissance will win.
The head of the SP said that the people will throw away the burden of the flat tax and that as of Monday, Albanians will breathe freely, relieved from the great injustices.
According to him, on June 23, no. 29 will not simply bring a new government, but it will give life to the rural areas, because, like he said, no. 29 is the blessed number of liberation which will liberate inhabitants of rural area from the unaffordable burden of the production cost.
Rama said that the vote for no. 29 is as valuable as the seal of ownership on land and the process of legalizations. /ibna/