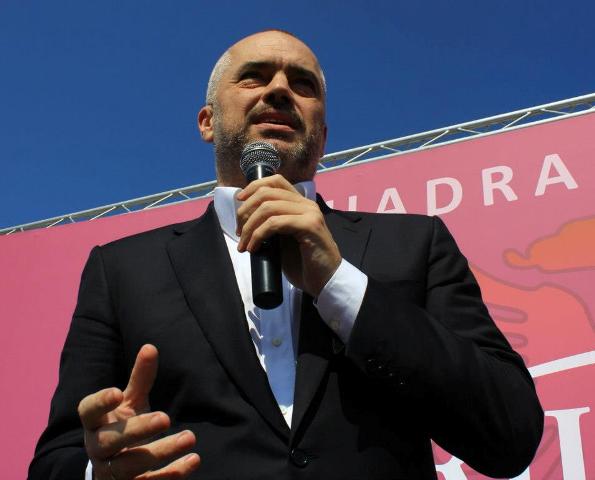 Tirana, May 17, 2013
The leader of the Socialist Party, Edi Rama has declared today that tomorrow, he will present his candidacy as an MP for the constituency of Vlore.
"I'd like to invite all the followers of this page who live in Vlore to share tomorrow in the House of Sports the emotion of my presentation as an MP of Vlore. Never in my political career have I felt as emotional as I was when I sat my A-level exams. I have many things to say to Vlore and I fear I'm not going to be able to say them. During these days I have often reminisced about my childhood travels toward Vlore. I remember my heart beating fast from impatience to arrive in Vlore as soon as possible and when I got there, my heart used to be filled with joy from the marvelous scenery and the beautiful sea", writes Rama on Twitter.
Rama adds that Vlore is a big challenge, an uncompleted project which can end well for Vlore and Albania. /ibna/