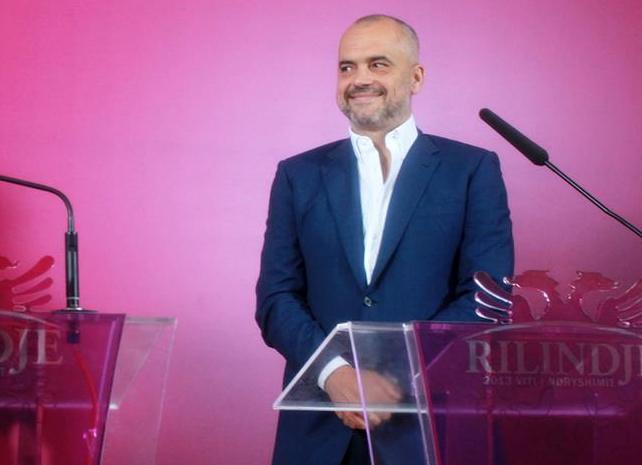 Tirana, July 1, 2013
The Socialist Party celebrated today the 22nd anniversary of its creation, although it was supposed to be celebrated on June 12, but was postponed due to the electoral campaign.
Hundreds of personalities, from founders of this party such as Servet Pellumbi, political allies and other representatives of the active life in the country, participated in the ceremony of the largest party of the left wing.
In his speech, Rama thanked the Albanian citizens and the renaissance team wishing them a happy anniversary of the party.
"We will win the biggest challenge of the renaissance of Albania, I thank the strategic partners of SMI and Ilir Meta for everything that he did, by leaving past differences behind. Our cooperation will be seen in governance, like it was seen during the elections. The Socialist party and Socialist Movement for Integration will act as a single force. Our coalition, which is very strong will serve to the expectations of the people", said Rama.
Rama said that Albanians gave to the left wing coalition a full mandate, while adding that the 8 years in opposition have not been easy.
Stopping on the protests during the time in opposition and the victims of January 21, Rama said that they will rest in peace only when justice is made.
The head of the left said that the difficulties encountered while on opposition must not serve as revenge, but they must act as strength for what has been done.
Talking about the new speaker of parliament, Ilir Meta, he stressed that he will guarantee the spirit of parliament and the lawmaking process.
"United we will reborn Albania to move faster in the realization of a European Albania. We will make the country to be seen with respect in the region. The June 23 mandate is a clear mandate to modernize Albania and to move forward with courage, wisdom and maturity", said amongst others the head of the SP, promising governance for the people. /ibna/