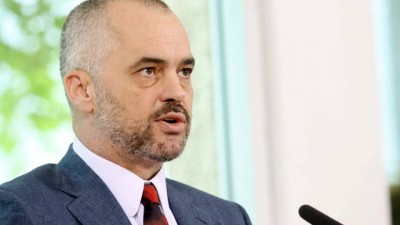 Tirana, May 22, 2013
Invited in the opening of the electoral campaign of the ally party, Party of Disabled Persons, the leader of the opposition, Edi Rama promised that he will never betray this category of people, but commit himself to improve their lives.
"Your efforts during this campaign will be paid back by the Socialist Party. I cannot promise that your hell will become a paradise, but I promise that I will never betray you", said Rama.
According to Rama, the government has shown a lack of respect for this category of people by not leaving in power a law which regulates the rights of disabled people. "I promise that in the first 100 days of our government, we will reinstate that law and no decision will be taken without hearing your opinion first", said Rama.
The leader of the opposition also compared the country with a disabled person sitting on his wheeled chair and who tries to walk.
"Today the Albanian people is sitting on a wheeled chair due to the lack of a government which would enable it to run toward the future like all the European countries", said Rama in his speech. /ibna/