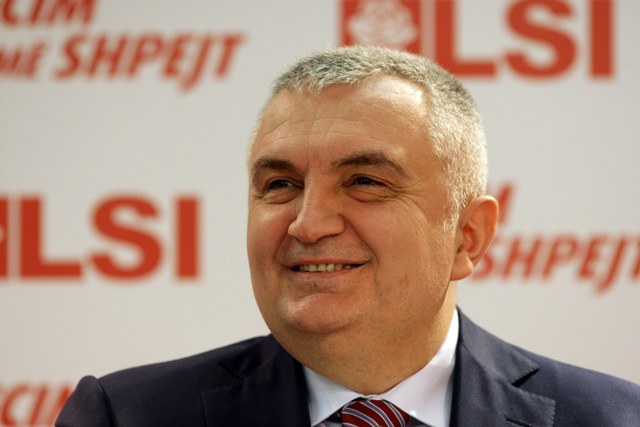 Tirana, May 28, 2013
During a press conference delivered after the meeting with the US Department of State senior official, Jonathan Moore, the leader of the Socialist Movement for Integration, Ilir Meta appealed once again for political parties to vote the three laws of integration.
Meta said that the voting of the three laws in Thursday's parliamentary session would show an act of responsibility toward the European future.
As far as the meeting with Moore is concerned, the head of the SMI said that the two interlocutors discussed on the issue of the Central Election Commission, where they both agreed on the importance to trust this institution once again.
Asked by journalists as to whether he would be ready for a public debate with Prime Minister Berisha, Meta replied that, "It's been four years that he and Mr. Rama have planned this debate. Let him hold it with Mr. Rama first and then with me. What's important is for Mr. Berisha not to change his mind about the three laws until Thursday and to have a positive contribution for the June 23 elections." /ibna/