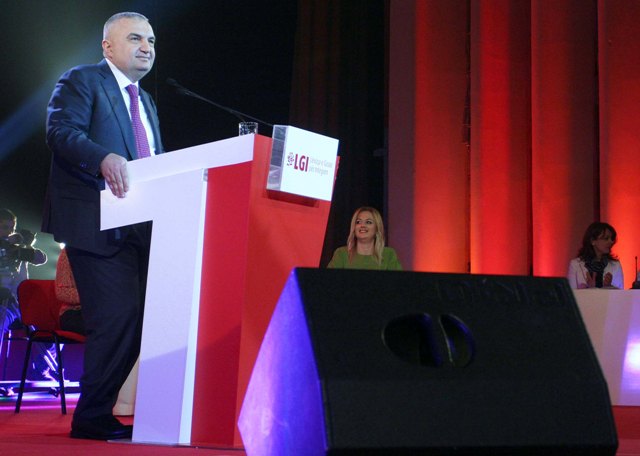 Tirana, June 10, 2013
During the convention of the Women Movement for Integration, the leader of the Socialist Movement for Integration, Ilir Meta declared that the list of candidates of the party that he leads has 40 women running for parliament.
Meta said that he's proud that YMI represents an optimistic reality throughout Albania, the essence of which is the involvement of women in politics.
According to him, SMI is a political force that believes in the equality of men and women, through competition of ideas and best contributions.
Meta said that the focus of the program of SMI is employment and that there is a clear orientation for the employment of women.
"Women's economic revolution has been the locomotive of progress and this is reflected in the aspiration of women. Textile industry is the priority of SMI, in order to have higher pays and for people to afford the daily needs better. Another focus of ours is the support and promotion of women for them to move forward, because they have all opportunities to progress in every domain", said Meta.
Meta said that every effort is being made for their employment, especially for women in need.
The head of the SMI declared that June 23 elections are a great chance to move forward toward rotation, in order to put an end to the transition through a model which brings employment. /ibna/