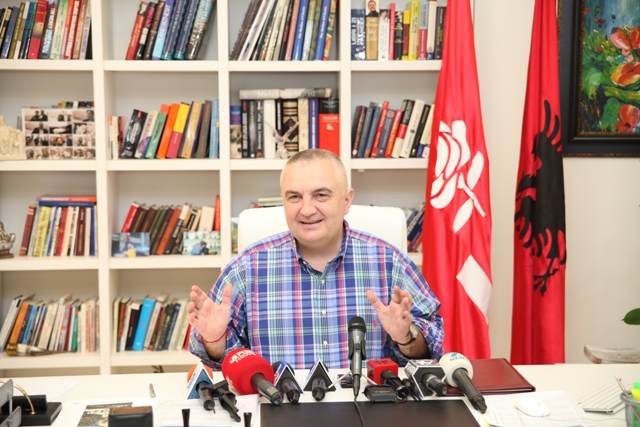 Tirana, May 23, 2013
The leader of the Socialist Movement for Integration, Ilir Meta has expressed his gratitude for the leader of the Socialist Party, Edi Rama for showing his readiness and that of his party to vote the three laws that prevent the EU candidate status for the country, based on the compromise according to which they must be enacted in September with the new parliament.
"It's time for the current Prime Minister to show the same readiness to vote the three laws in the days to come. He must give a responsible message to people and international partners, demonstrating the right political maturity and spirit of cooperation for reforms, integration and the entire modernization", said Meta.
As far as the situation in the Central Election Commission is concerned, Meta said that this institution has been unjustly threatened by the majority and according to him, the problem doesn't relate to the three names that must be proposed and taken to parliament, but on the reintroduction of consensus and trust at the CEC.
In this framework, Meta said that it's up to the majority to show reflection and responsibility in this aspect.
Asked whether he will be alongside Edi Rama during the electoral campaign, Meta said that the coalition is comprised of 37 parties and that if all parties were together, this would be an inefficient way to achieve objectives and conduct the electoral campaign.
As far as this is concerned, Meta added that, "From time to time you will see us together with the scope of winning 80 seats in parliament and for the creation of a solid majority after the elections". /ibna/