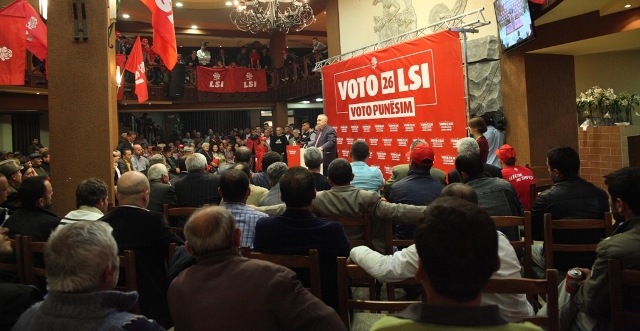 Bulqize, June 3, 2013
The leader of the Socialist Movement for Integration, Ilir Meta met with voters in Bulqize today where he demanded their vote for the party that he leads and the candidate for parliament of this party, Perparim Spahiu.
Meta said that whenever the elections approach, the government promises the Road of Arber and if the construction of this road continues at this pace, it will take 80 years for this road to be completed.
Meta declared that the inhabitants of this area will not believe the lies of Sali Berisha, but will unite for a rotation, in order for the country to progress toward the European Union.
"Today Berisha promises that he will open 250 thousand jobs in the four years to come, but during his 8 year in office, he destroyed jobs. By voting the SMI, you will vote for a political force that offers stability to the country, a political force that has clear projects to open new jobs in Bulqize. All our policies aim to open new jobs and increase production", said Meta.
Amongst others, Meta said that starting from June 24, SMI will start to keep its promises. /ibna/