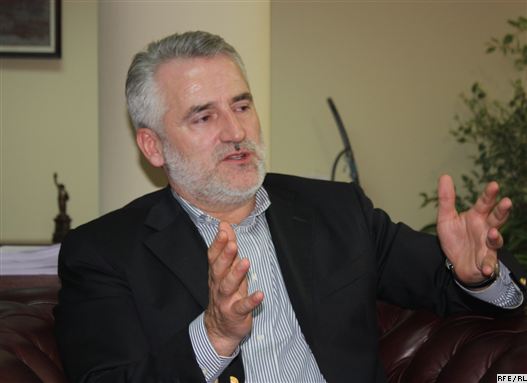 Skopje, October 25, 2013
Leader of PDSH, Menduh Thaci has expressed his concern about the deadlock of Euro integrating processes of the country and according to him, parties in power are offering false hopes to the citizens.
Thaci expressed this concern after a meeting held with the British ambassador in Skopje, Christopher Ivon.
"The deadlock in the integrating process is not only serious, but it's slowly leading to a hopeless situation. We all try to find a way out and a small hope, but it's impossible. We're lacking a serious approach from VMRO-DPMNE and BDI, which try to offer false hopes, given that they do not take into account the fact that NATO Secretary General said in Athens that FYR Macedonia cannot move forward in the integrating processes unless it changes its name", declared Thaci.
According to him, the declaration of NATO Secretary General clearly shows that FYROM must change its name and if this doesn't happen, then all hopes are in vain. /ibna/