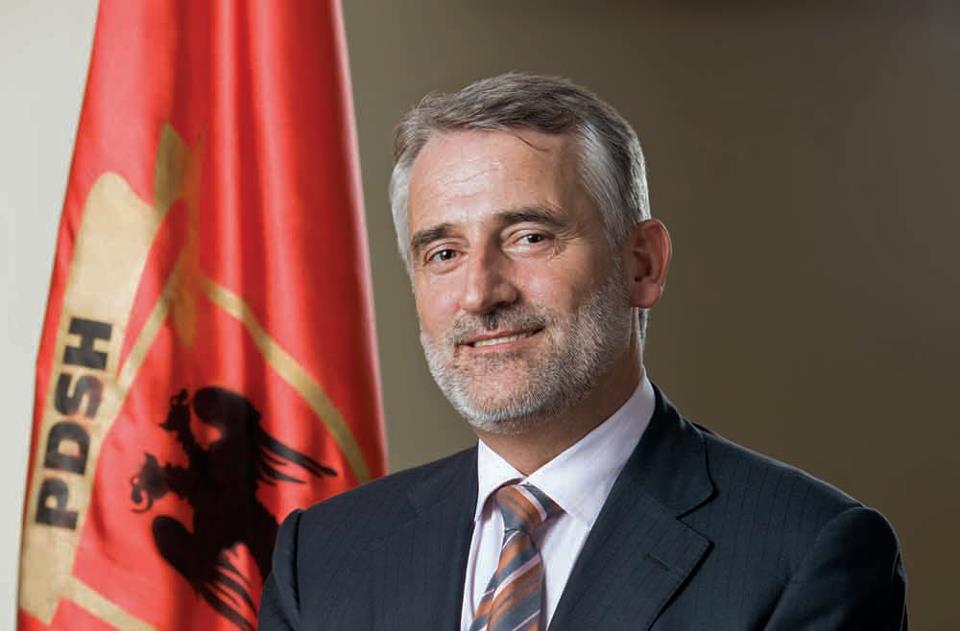 Tetovo, September 19, 2013
Leader of PDSH, Menduh Thaci was asked by journalists last evening about the declarations issued by Prime Minister Rama according to which, he is concerned about the Albanians of FYROM. Thaci declared that he has hopes on the new Albanian prime minister about his policies and priorities for Albania and all the Albanians.
Thaci declared this following a meeting held in Tetovo with MEPs for Balkan, Jonas Johnson and Terkel Peterson.
"I have said it before that I have high expectations from Prime Minister Rama, not only for Albania, but for all Albanians. I have good knowledge about his intellectual capacities, his patriotic approaches, but I don't want to put Mr. Rama in a difficult position. I have great hopes that with his wisdom, he will manage to present our demands to the international community", said Thaci after the meeting.
Thaci also added that he had an important meeting with the two MEPs about the developments in Western Balkan and FYROM.
"We also talked about the expectations of the next 6 months, which include the progress report on FYROM, local government elections in Serbia, Albania's EU candidate status, Stabilization and Association Agreement between EU and Kosovo and the start of negotiations with Serbia. We agreed upon the fact that the region is moving forward, apart from FYROM", said Thaci, adding that PDSH is not an obstacle for the process of Euro integrations. /ibna/