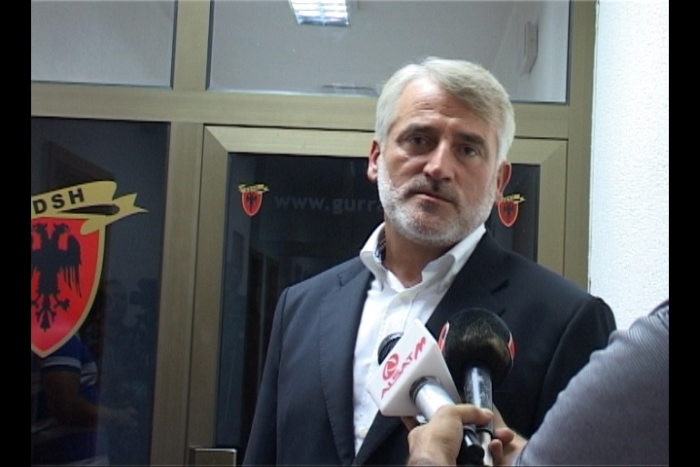 Skopje, September 13, 2013
Leader of the largest opposition party in Macedonia, PDSH, Menduh Thaci has launched criticism about the blockade in the border with Kosovo, accusing BDI of Ali Ahmeti for this.
"In 1999 there was a terrible war and the border was not closed. In 2001 we had a conflict and the border has functioned. I'd like to address to Albanians by saying to them that the vote of Albanians for BDI is a wasted vote. They have no strength at all and nobody counts them in the government. All those Albanians who want to vote for BDI, it's better if they vote for VMRO. This action will have serious consequences between Albanians and Macedonians. It's an arbitrary action which belongs to the 15th century", said Thaci.
According to him, if these issues are being orchestrated by someone, the consequences may get out of control. "BDI proved that it's not a party for Albanians and it doesn't protect the interests of Albanians", underlined the head of PDSH.
In response to the question of journalists as to whether he's expecting an immediate solution to the name dispute, head of PDSH said that he is not expecting any solution soon and that the process will be degraded. /ibna/