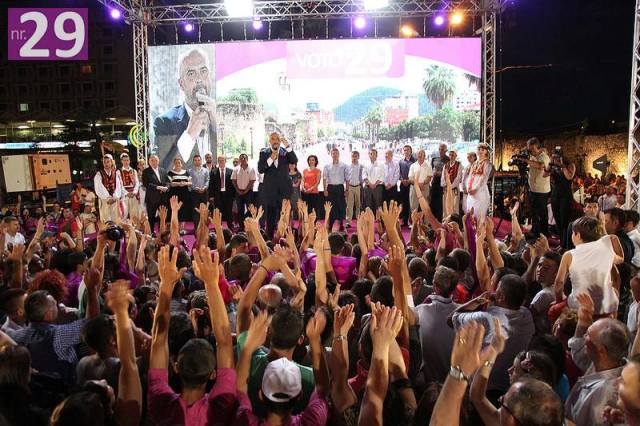 Kruje, June 20, 2013
The leader of the Socialist Party, Edi Rama said today in Kruje that "it's not important which party people belong to. They must choose between the renaissance of Kruje or its destruction".
"Ask yourself what our neighbors would do if they had Kruje and Skanderbeg as part of their heritage. We have Kruje and it's a shame for those who are in power as to where they reduced this town", said Rama.
According to Rama, there's no reason for Kruje to be in this state. He said that what Berisha did to this town has not been done by 2 sultans and 7 sieges, by destroying its environment.
"Kruja today is poor, unemployed, in debt and struggling to survive. The people of Kruje must punish not by voting in favor of one party or another, but by making a clear choice between further destruction of Kruje and its Renaissance", said Rama.
The leader of the SP said that Kruje will be given a special status and that great investments will be made on it. /ibna/