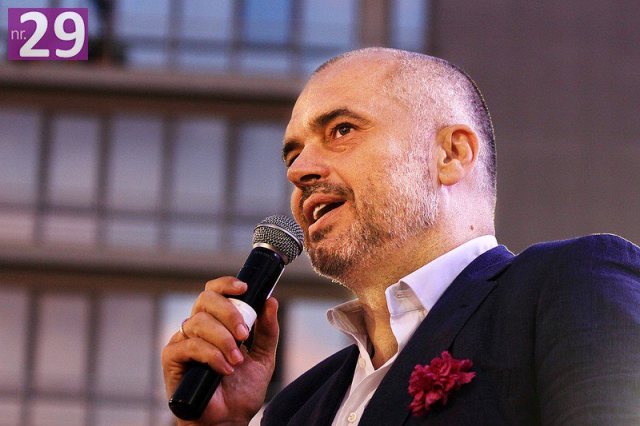 Tirana, June 20, 2013
The leader of the Socialist Party, Edi Rama held a meeting today with voters in borough 1 in the capital, where he thanked them for the support that they have given.
"Thank you for the support that you have given to us. We will do everything in our hands in order for the last person to come and vote the Socialist Party. All this great effort will bring renaissance for our country and society. I would like to guarantee to you that the victory is ours, but we will celebrate the victory once the entire process is finalized. Until that moment comes, we will do our work with great passion. The first thing that we should do is to go at Mother Teresa square for the great rally of Tirana", declared Rama.
Rama declared that only two days of robbery have remained, adding that nobody must fear being fired from work, because after June 23, the entire country will be reborn. /ibna/