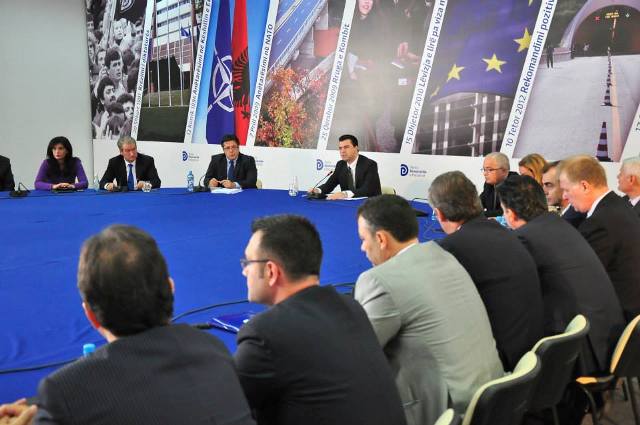 Tirana, November 25, 2013
Leader of the Democratic Party, Lulzim Basha has started today's parliamentary group by a minute of silence for the early death of the democrat MP, Sokol Olldashi.
Basha said that the Democratic Party and him, as a chairman have received thousands of messages of condolence by politicians, citizens, friends and international partners from the entire world for the loss of the democrat MP.
The head of the DP stressed that each one has something to commemorate and that everyone should hold the memories of Sokol Olldashi in their heart.
Basha declared he also has many episodes to remember and reveal, by saying that both of them were destined to be involved in politics in an early age.
"I'll tell you about the meeting that we had a few days before the tragic accident. We shared the same opinions about the government which had turned into a danger with its arbitrariness. We shared our conviction that our parliamentary group must stand strong with professionalism and arguments and not allow the dream of the political opponents to have an opposition within the opposition to become a reality", said Basha. /ibna/