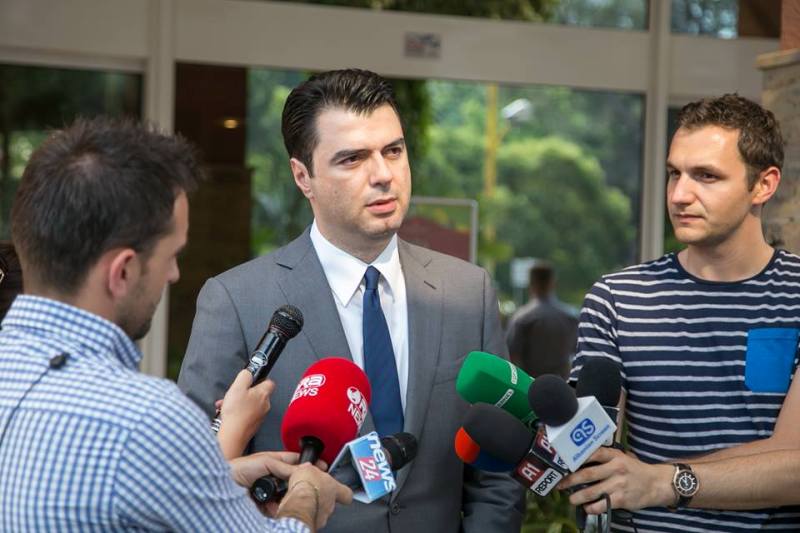 Tirana, June 12, 2014/Independent Balkan News Agency
The end of June, which is considered as an important period for Albanians is nearing. This is the period when the European Council will decide on Albania's EU candidate membership status.
The majority in parliament is lobbying in those EU member countries which hesitate to give their OK for the status. But, opposition too plays its role in this process.
Leader of opposition in Albania says that he offers "unconditional support" for the country to be granted the EU membership candidate status.
To confirm this, Mr. Lulzim Basha hosted a work lunch for the EU ambassadors in Tirana.
After this, Mr. Basha declared for the media (photo) that the opposition has intensified its lobbying for integration. "Based on our unconditional support for the European integration of Albania, even during this work lunch with the representatives of the European Union member countries accredited in Tirana, we demanded total support for Albania to be granted the EU candidate status in the June meeting", said Basha.
"The EU member countries representatives in Tirana were told that the Albanian opposition unconditionally supports the status of the country. The opposition believes that Albania and Albanians have deserved this by fulfilling the criteria and based on the reforms undertaken throughout the years. This is a phase which has been successfully completed and the true challenge of the country immediately after a positive decision, for which we're hoping and believing, is the launch of negotiations for accession", added the democrat leader. /ibna/