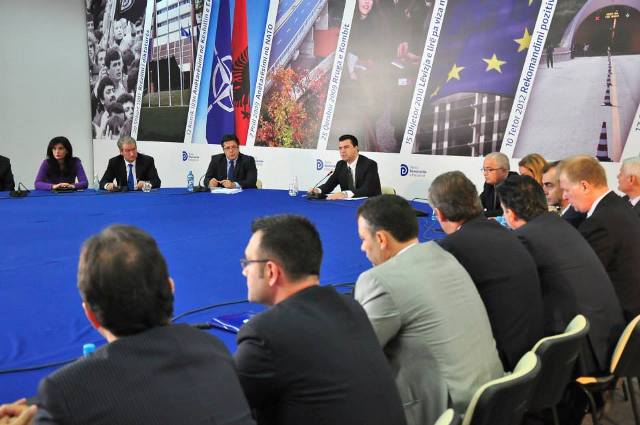 Tirana, November 4, 2013
Democratic Party has gathered its parliamentary group today in a meeting presided by the chairman of the party, Lulzim Basha.
In his speech, Basha declared that millions of dollars have been lost in 3 months, stressing that the question as to where this money will go, still remains without an answer.
"The first answer is given by shedding light to the contract of the Albanian government with Crown Agents company. The Albanian government will pay to this company 4.5 million USD in exchange of services which are still unclear. Crown Agents will be paid for the increase of the reduced incomes of Rama's government", said Basha.
The head of democrats said that the contract is unlawful, because it excludes the payment of every tax by this company, adding that the government is trying to pass this act in parliament through an accelerated procedure.
According to him, the new directress of customs declared that planned revenues from incomes have been exceeded, asking as to why this urgency in passing the act quickly in parliament. /ibna/