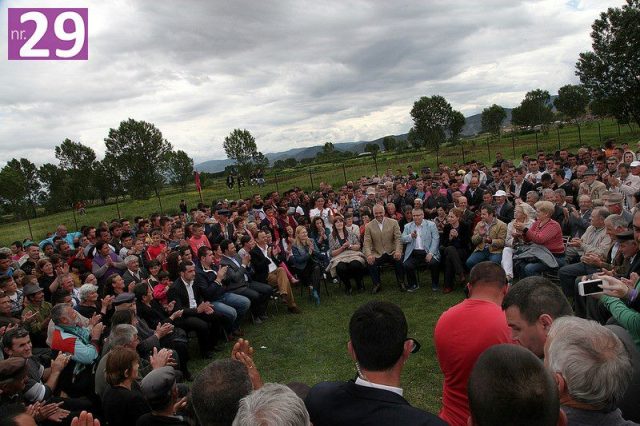 Lezhe, June 6, 2013
Leader of the opposition, Edi Rama has held electoral meetings in Lezhe today.
During his speech, Rama said that the entire sea coast must be improved, while he also talked about the project of the Socialist Party for employment.
"Besides university education, we will offer young people another choice, that of professions, in order for them to live through honest work. We will enable the country to offer a qualified labor force", said Rama.
The head of the opposition said that the Socialist Party has a work program for the next four  years to come in order to offer real employment and not further growth of unemployment, stressing that taxes for small businesses will be lifted.
According to Rama, Premier Berisha wants everybody to pay the same taxes, while the Socialist Party wants whoever is paid more, to pay more and whoever is paid less, to pay less.  Rama added that, "This is an illustration of what Vaclav Havel said: the worst communist is the anticommunist communist. Our program will offer services based on the need and not based on the possibility to pay for that need. If you parents vote as soldiers of Sali Berisha, then vote for your commander. If you vote as parents, then vote in order reduce illiteracy. I can guarantee you that if you vote the SP and if I'm elected your Prime Minister, your problems will be mine. Renaissance demands not only your vote; therefore bring another person with you in the ballot boxes". /ibna/