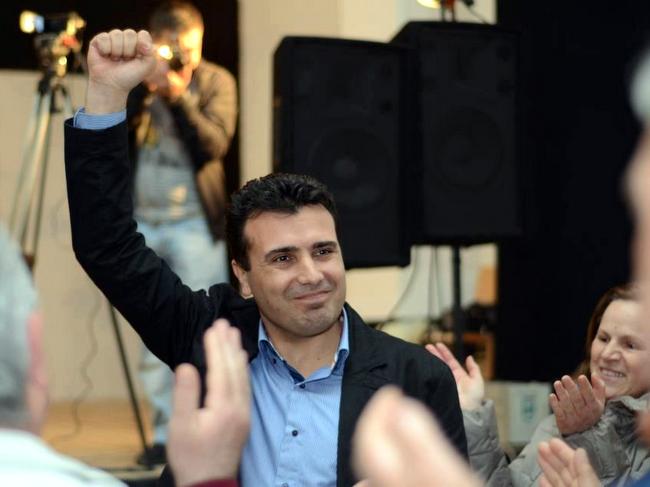 Skopje, June 27, 2013
Zoran Zaev, the leader of the Socialist Democrat League of Macedonia (LSDM), the largest opposition party in FYROM, congratulated today the leader of the Socialist Party of Albania for the victory of the June 23 parliamentary election.
"The success of the Socialist Party led coalition is a success of all the citizens of this country and sends a strong signal of the will of the people for changes in the Albanian society. Your victory is a victory for all the socialist and social democratic family in the Balkan", said Zaev in the telegram sent to the leader of the SP.
Zaev underlines that in the quality of leader of LSDM, he believes that the two parties will collaborate and that there will be intensification of this collaboration in different domains with the scope of strengthening relations between the two countries. "We believe that you will be the most successful Prime Minister of Albania, leading your country toward peace, prosperity, economic development and European integration", states the telegram of the leader of LSDM, Zoran Zaev to the leader of the Socialist party of Albania, Edi Rama. Meanwhile, so far the two Albanian large parties in FYROM, BDI and PDSH have not yet congratulated the Albanian left wing for the victory in the June 23 election. /ibna/