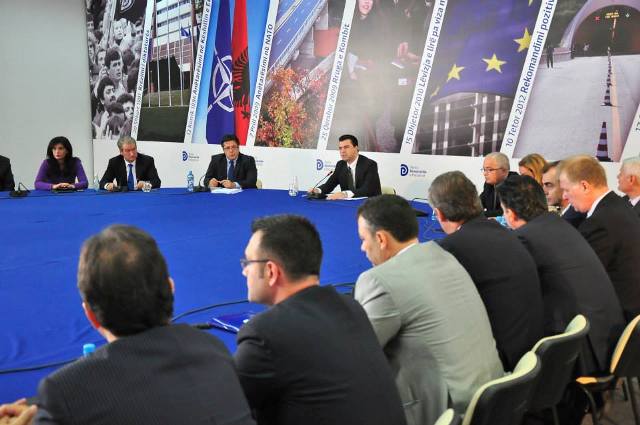 Tirana, December 2, 2013
The delay in the voting of the 2014 budget was another topic of the weekly meeting of the democrat parliamentary group. The head of the opposition said that the government has had plenty of time to vote the draft budget, but has delayed it as a result of its incompetence and culture of arbitrariness.
The head of the party, Lulzim Basha has declared that the delays in the voting of the annual budget have led to local government to approve its budget, before the annual budget is approved.
"Local government approves its budget after the national budget is approved. Local government is breaking the law, but the prime minister is to be blamed for this and not the local government, because it's the prime minister who doesn't care about the law", declared Lulzim Basha amongst others. /ibna/