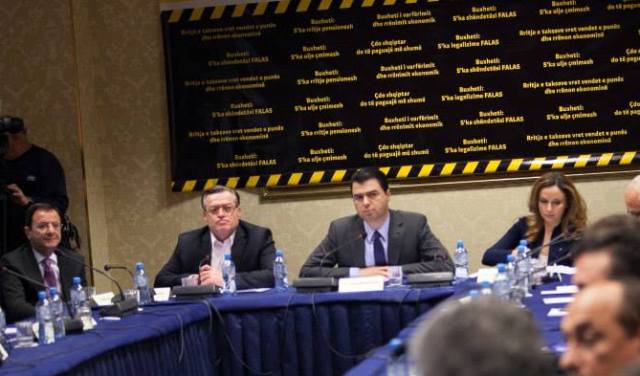 Tirana, December 18, 2013/Balkan Independent News Agency
The leader of the Democratic Party in Albania, Lulzim Basha, in a consultative meeting on the 2014 budget, talked to representative of foreign businesses and representatives of foreign embassies in the country.
According to him, this budget offers big insecurities for the country and as such, it must not be passed without first consulting stakeholders.
Basha praised foreign investments in Albania, stressing that thanks to their role, the economy of the country has strengthened.
Basha said that businesses have expressed their discontent about the budget, stressing its importance on the employment of thousands of Albanians.
"For us, the flat tax has not only justified itself with an increase in foreign investments, but it has also exceeded expectations, as figures belong to the difficult years of the financial crisis. The taxation system must be further facilitated in order to foreign investments. We see an arbitrary increase of more than 50% in the tax on earnings and we believe that this will be destructive for foreign investments. This will in turn lead the country to disappear from the map of foreign investments", said the head of the opposition.
Basha declared that the opposition will use all its legal and parliamentary instruments to convey the opinion of the business sector, while calling on the majority to become part of the consults. /ibna/