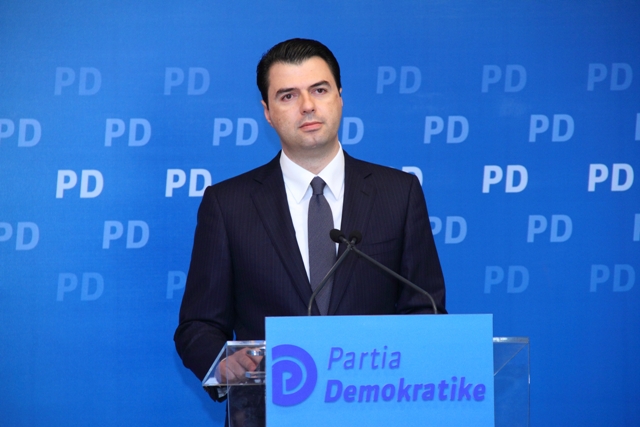 Tirana, November 5, 2013
The leader of the Democratic Party, Lulzim Basha has reacted over last evening's investigative TV program "Fiks Fare", which showed footage of students receiving money from the electoral staff of the Socialist Party in Korca in exchange of their vote.
Basha said that votes were bought in order to buy the abstaining of the voters who were considered as opponents of the Socialist Party and to exert pressure over voters in general.
"On Sunday, Edi Rama and his people proved a method which was also used in the June 23 elections, a method which will also be used in future elections. This is supposed to prohibit free and honest elections through the purchase of votes. The Democratic Party strongly denounces this serious crime not only against the citizens of Korca, but toward the entire population. The purchase of the vote is murder to democracy", said Basha.
The head of the opposition demanded from the Prosecution to seize all the relevant materials at the offices of the Socialist Party in Korca and to carry out an urgent enquiry of the executors who purchased the votes. /ibna/