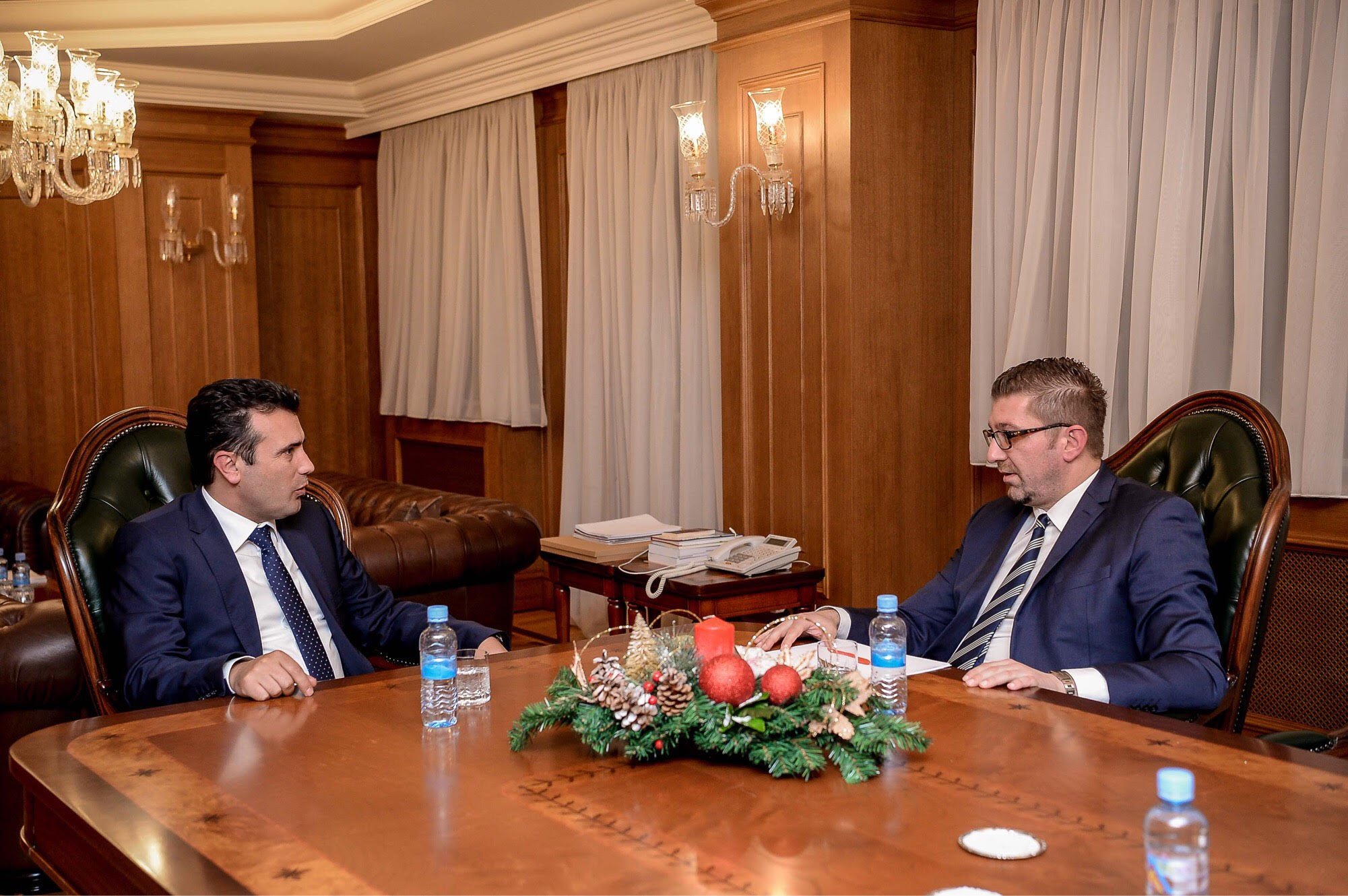 The leader of the ruling party in FYROM, Zoran Zaev has met yesterday with the leader of the opposition party VMRO-DPMNE, Hristijan Mickoski, a few days after his election.
After the meeting, Mickovski said that the meeting was focused on current developments, while stressing that his party will have a constructive approach. The opposition leader said that he also expects the government to be constructive.
"Constructiveness must not only be a one sided thing, but a two sided one. We represent different political parties and it's normal to have opposite stances on many issues", said Mickoski, adding that VMRO-DPMNE must decide today whether it will return to Parliament or whether it will continue its boycott.
Meanwhile, PM Zaev said that the meeting was productive and that he had encouraged the opposition to be part of the process of reforms. /balkaneu.com/