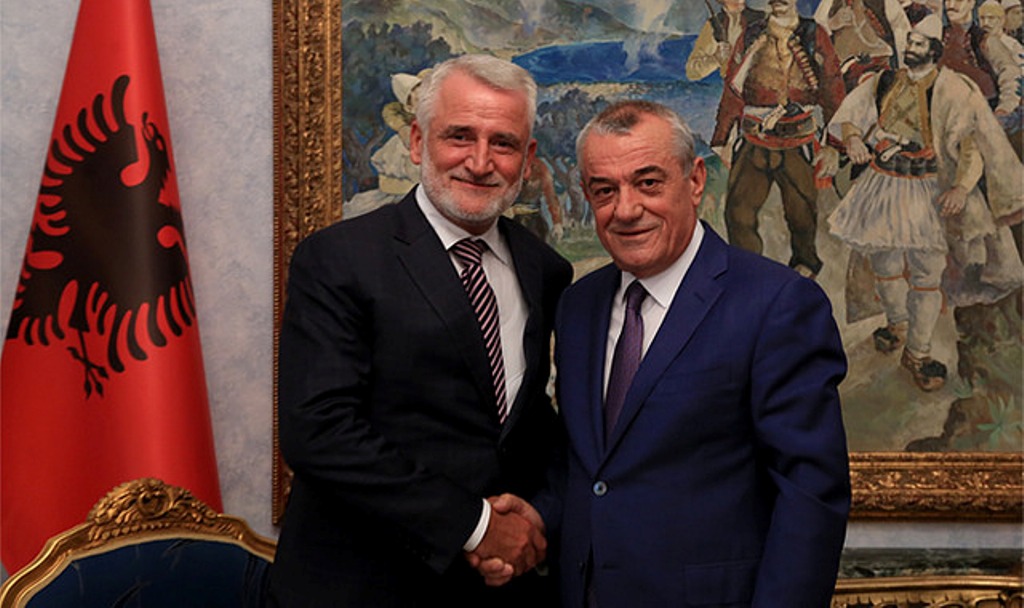 The leader of the Democratic Party of Albanians in FYROM, Menduh Thaci is holding an official visit to Tirana. During this visit, Thaci had a meeting with the Albanian parliamentary speaker, Gramoz Ruci and the president of the country, Ilir Meta.
During these meetings, he thanked the two officials for the support given by Albania in this important phase of developments that FYROM is going through.
Thaci also said that Albanian political players in FYROM are working together to encourage Albanians to participate in the September 30th referendum regarding the country's new name.
According to him, this is also the request addressed by strategic allies such as the US and EU.
"The vote is the mechanism through which Albanians of Macedonia fulfill their aspirations, while boycott does not serve these aspirations", he said.
On their part, Albanian officials have expressed their conviction that Albanians in FYROM will vote in favour of the referendum and in favour of the country's European perspective. /ibna/