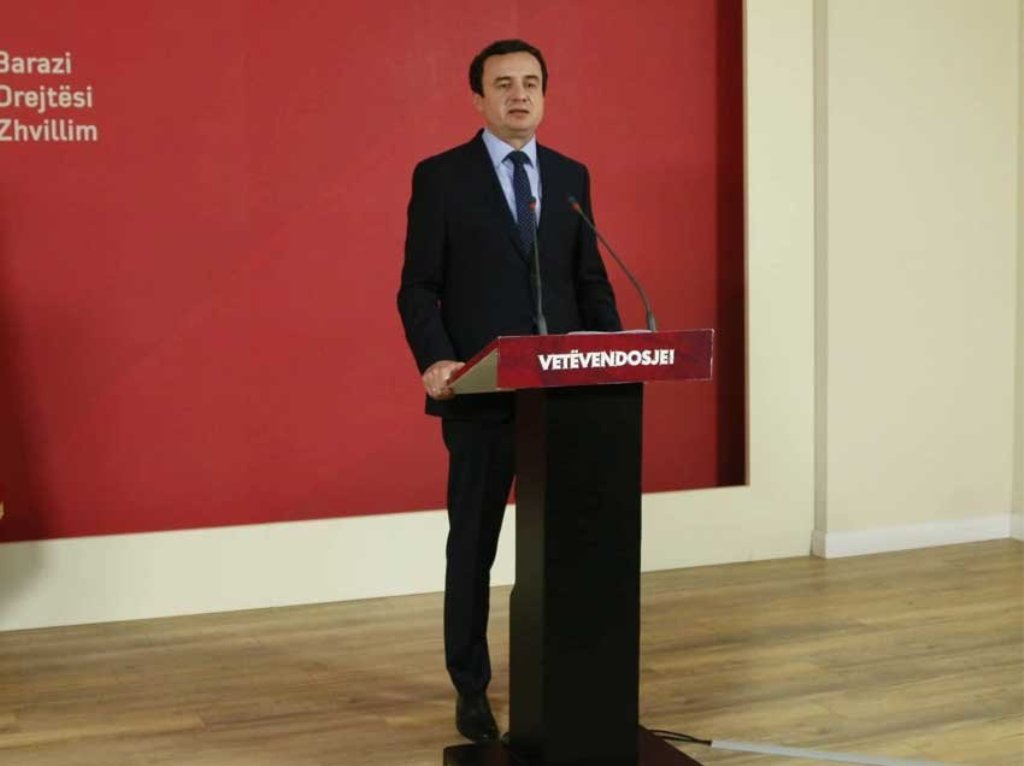 Self Determination Party leader, Albin Kurti declared on Sunday that the president of Kosovo, Hashim Thaci "is putting Kosovo's territory up for sale in order to become untouchable", while warning that "civil and peaceful protests will take place in order to prevent this crime".
Last weekend, presidents of Kosovo and Serbia demanded support for an agreement as part of the talks for the normalization of relations between the two countries, which could also involve swapping territories.
Neither one of them has offered details on this, but the Serb president is in favour of a partition of the territory between Serbs and Albanians based on ethnic lines. The president of Kosovo says that border correction would mean Kosovo's union with the Presevo Valley, a region in the south of Serbia inhabited by an Albanian majority.
His ideas have been contested by the opposition, which is demanding an extraordinary parliamentary session.
The chairman of Self Determination Party, Albin Kurti said that "border changes could lead to serious damages being done to the Valley". According to Kurti, the deal would only benefit Serbia and it would do nothing else but divide Kosovo.
Presidents of Kosovo and Serbia are expected to meet on September 7th in Brussels in the presence of the EU chief of diplomacy, Federica Mogherini as part of the final phase of talks.
Mrs. Mogherini said on Friday in Vienna that she's expecting a difficult meeting in search of a legal agreement between the two countries, while stressing that she "will back any solution which does not lead to the creation of single ethnic states". /ibna/