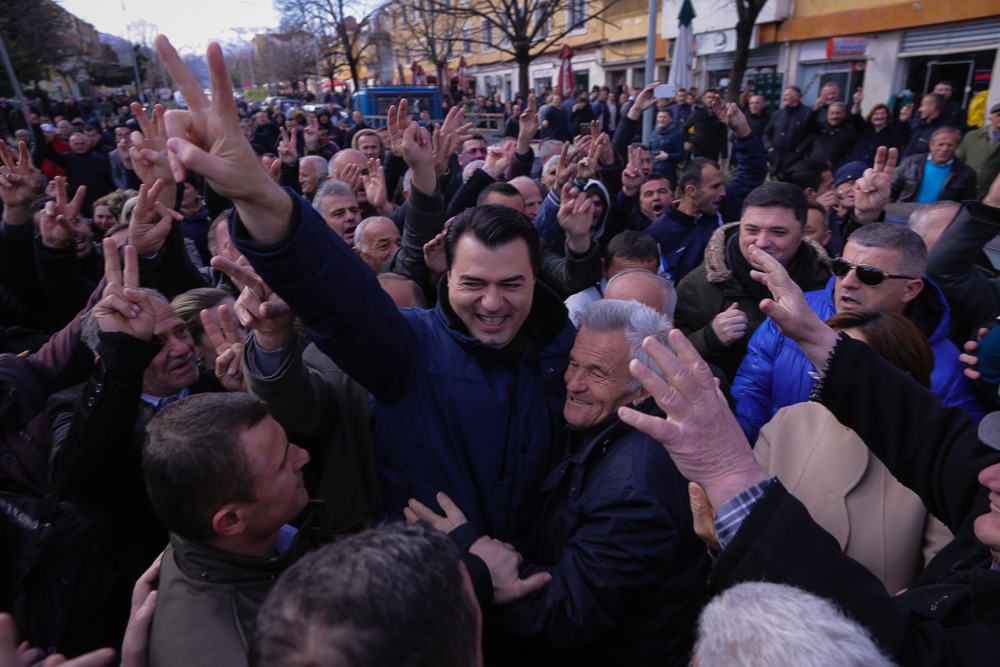 The Albanian opposition has announced that a massive rally will be organized on Saturday February 16, while today, the leader of this party, Lulzim Basha has issued a public ultimatum for PM Edi Rama to resign.
It's been several days now that Mr. Basha has been meeting with party's supporters in different parts of the country, inviting them to participate in the massive gathering which will be held at the center of Tirana.
The leader of the Democratic Party, Lulzim Basha was in Burrel today where he called on PM Rama to reflect until February 15. Otherwise, he said, citizens will have their say on the protest of February 16 which will be held in Tirana.
"On 16 February we will do what people in every country do: we will oust thieves from power", Mr. Basha said adding: "Power does not belong to those who have rigged the elections; power belongs to Albanian people".
According to Basha, this government has led the country to the brink of a catastrophe, therefore, according to him, citizens' reaction is very important.
Basha also presented the opposition's platform which promises to take the country out of the crisis, prioritizing the abolition of every corruptive contract that this government has made at the detriment of the people. /ibna/