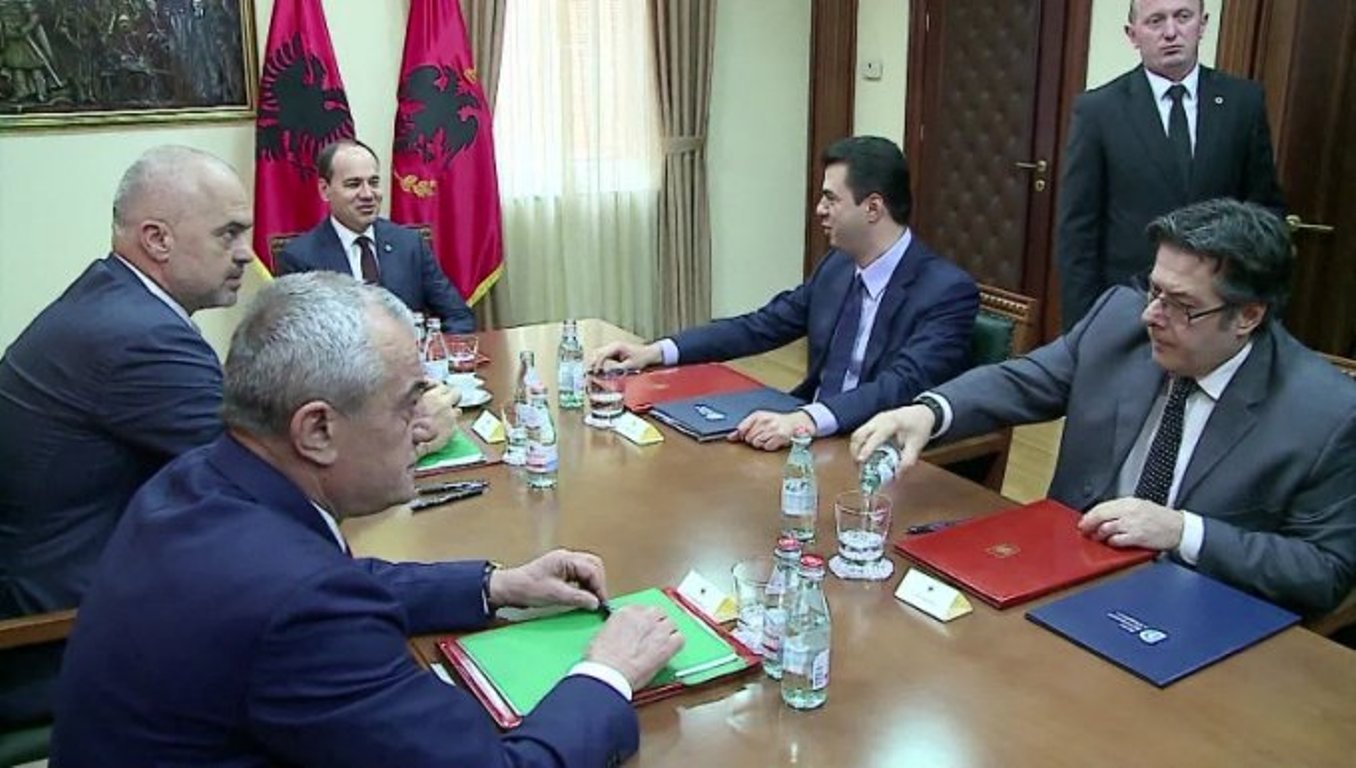 By Edison Kurani
In Tirana, the President of Republic, Bujar Nishani managed join in a meeting the leader of the left wing coalition, Edi Rama with the leader of the right wing, Lulzim Basha.
The two main political leaders in the country, who have been involved in a tough political war, had often failed to solve the serious political crisis which the country is going through ahead of the parliamentary elections which have been scheduled to take place on 18 June.
The meeting between Rama and Basha, with the mediation of President Nishani has started at 10 am at the president's office.
IBNA will report on the meeting which is taking place behind closed doors. This meeting aims at reaching a deal between the two sides for a normal holding of June 18 parliamentary elections.
Both sides are clear in their position. Prime Minister Rama has requested the voting of the vetting bill for the holding of talks, while Mr. Basha has not given up on his request for a technocrat government.
Before the meeting, the head of the opposition said that he will not budge from his request for a technocrat government without Edi Rama as PM.
"The technocrat government and electronic voting are the two things which will guarantee free and honest elections, from which the opposition doesn't give up", Mr. Basha said. However, he also left other options open. "If there are other realistic solutions, I'm ready to explore them".
International diplomacy has been active in the recent days, by encouraging the opposition to put an end to boycott and enter the elections. They have warned that they will recognize the election outcome even if the right wing opposition doesn't participate in them. These warnings have not been commented by the leader of the opposition. He has made it clear that he wants the elections to be postponed for at least several more weeks. /balkaneu.com/