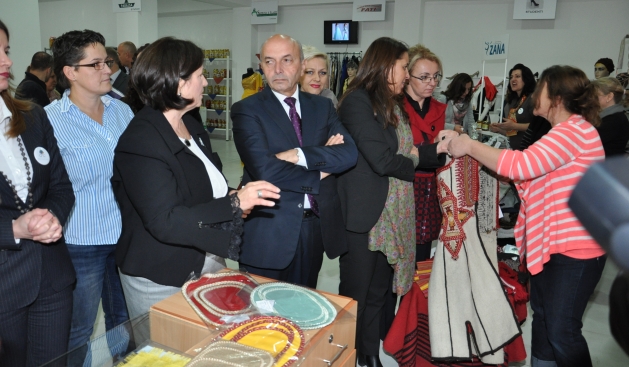 Pristina, October 9, 2013
Mayor of Pristina, Isa Mustafa continues to hold activities as part of the electoral campaign for the November 3 local government elections. This time he has promised support for businesses which are run by women. For this, he has visited "WomenTradeCenter".
"In the next term, we are engaged to open new jobs and develop the economy. So far we have gone through an urgent period in Pristina, we have invested in schools, medicine, roads. We have a spare budget to allocate on businesses for women, businesses for youth and agriculture", said Mustafa.
Mustafa said that the commune has supported business women through subsidies up until now, through the creation of spaces for the holding of different fairs, where during the past 4 years, around 30 fairs gave been supported.
"Business women are honoring Pristina and other communes, because you are not surrendering in front of the problems that businesses in Kosovo are facing. In Pristina, 11% of businesses are ran by women and they only employ 9% women, which means that we must change these figures in the favor of women", said Mustafa. /ibna/