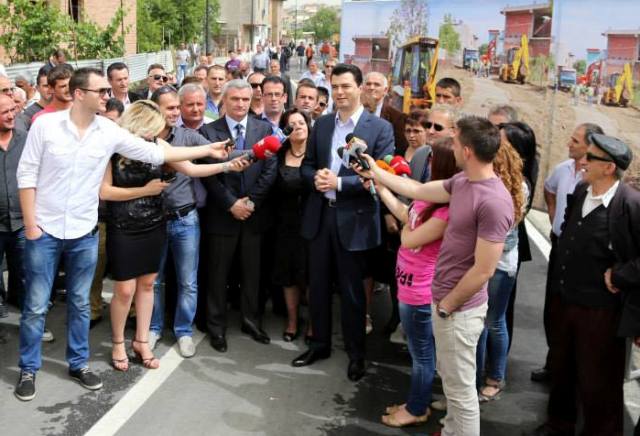 Tirana, July 26, 2013
The mayor of Tirana, Lulzim Basha participated today in the inauguration of "Gramoz Pashko" street, considering this as a promise that has been kept and a proof of the transformation of the city.
Basha also responded to the interest of journalists about yesterday's declaration of Edi Rama on INSTAT. Basha said that Edi Rama testified once again an anti-institutional mentality in an effort to shut up the voice of the truth of INSTAT.
According to the head of DP, Rama and the Socialist Party aim to manipulate the truth, saying that the promises of June 23 were a scheme of lies.
Relating to the declarations made by the vice chairman of the DP, Astrit Patozi that the chairman of predefined, its leader Lulzim Basha declared that in the DP everyone says what one thinks and this is also valid for the common members.
"We are party of the free speech. Over 41 thousand members have clearly had their say and by listening to their voice, we are engaged for a clear challenge, for the challenges and aspirations of every Albanian citizen", said Basha. /ibna/