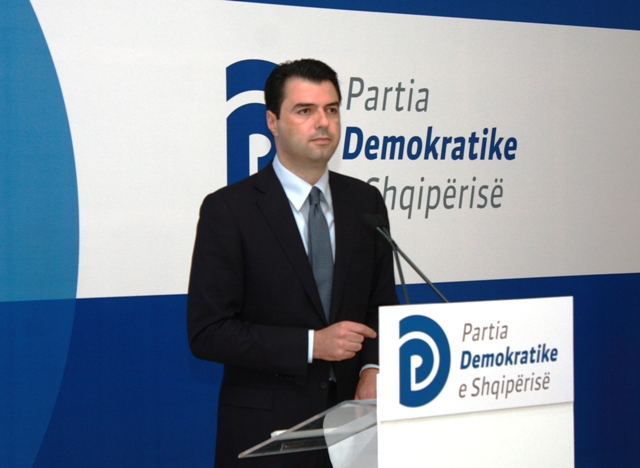 Tirana, October 1, 2013
Leader of the Democratic Party, Lulzim Basha reacted today about yesterday's decision of the government to postpone by 6 months the invigoration of the status for the civil servant.
According to him, Prime Minister Rama announced the 6 month abrogation of the bill on civil servant, although this is one of the three laws needed for Albania to be granted the EU candidate status.
Basha added that the consensus reached when this bill was voted in parliament was killed through a normative act, as Rama issued the normative act 4 hours before the bill came into force.
"This only happens in banana republics which are based on the law of jungle. Rama has treated parliament as a banana parliament. I call upon the speaker of parliament to do his job to show that parliament is not a banana parliament. Opposition doesn't accept this act which strikes political consensus. In the hours to come, our parliamentary group along with the allies will to decide on further steps", declared Basha. /ibna/