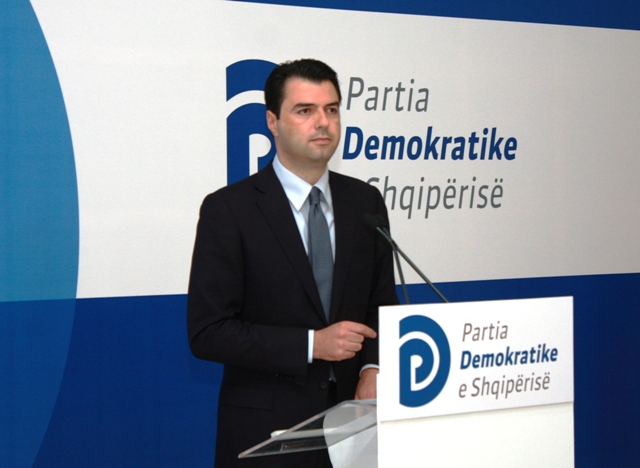 Tirana, September 17, 2013
Leader of the Democratic Party, Lulzim Basha delivered a press conference today, which coincided with the visit of Prime Minister Rama in Brussels. During this press conference, Basha assured the high representatives of the European Union that the opposition will never act as an obstacle to integration.
Head of the democrats said that the opposition would be a promoter and would vote any law which meets the criteria of the European Union.
Basha said that the Democratic Party demands from Edi Rama to read in a correct way the message about the fate of Albania toward European Union and for the role that authorities in Tirana must play with the neighbors.
"Edi Rama received a clear message in Brussels, according to which he must collaborate with the opposition. He announced war to the opposition since his first appearance in parliament. Within 24 hours, he provoked two parliaments to be emptied, that in Albania and that in Kosovo. Instead of encouraging debate, he further precipitated the situation, by saying that the opposition has not yet seen what violence is. Before the ink of the signature of the President even dried, he rushed to remove his photo from all the institutions, as a sign of hatred for the Democratic Party, which was the political party that nominated the President", said Basha.
Amongst others, head of the Democratic Party declared that this is not the right path toward Europe, while underlining that Albanians have not forgotten about the fact that it was Edi Rama that blocked integration.
According to him, with his conflicting actions, the head of the Socialist Party risks blocking integration once again and this time, as Prime Minister against the opposition. /ibna/