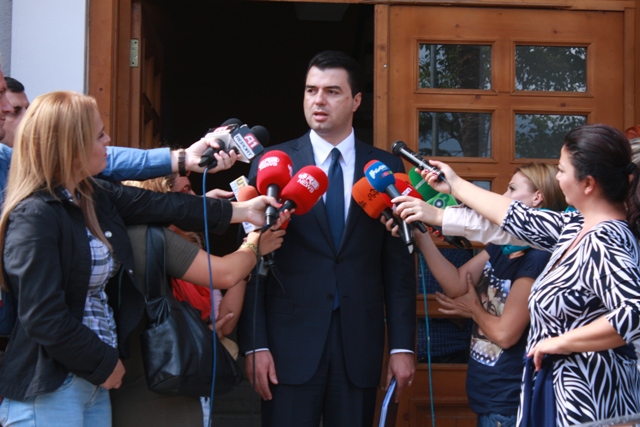 Tirana, October 10, 2013
Leader of the Democratic Party, Lulzim Basha has reacted today about the postponement of the voting for the "Civil servant" act, stressing that Premier Rama "killed" consensus by postponing the period when the act comes into effect.
He said that the normative act destroys consensus, by stressing that Premier Edi Rama doesn't want consensus, but submission, as he wants the opposition to submit to the arbitrary and anti-constitutional will of the normative act.
According to him, this act is not inapplicable, but it prevents the cleansing of administration.
"Opposition wants to protect an act voted unanimously. If he wants dialogue and consensus for every problem that has been identified, the opposition has been ready, but he has cut off all channels of consensus. Rama told lies to the Albanian people today. He showed this in the nominations that he made in police structures. He showed that he wants to be above the law", said Basha.
The head of the DP said that if Rama wants consensus, he must undo the normative act for the "civil servant" act. /ibna/