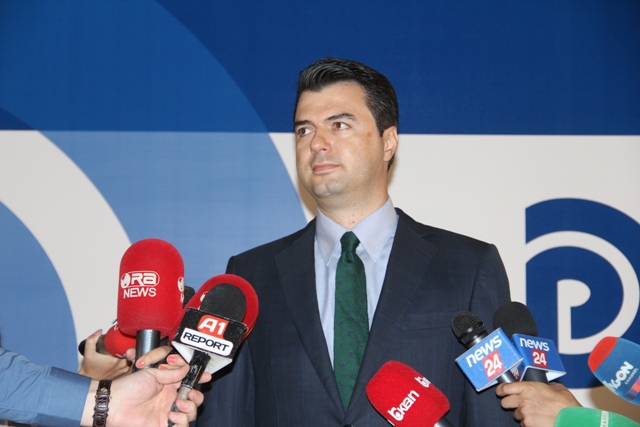 Tirana, September 27, 2013
Leader of the Democratic Party, Lulzim Basha held a meeting today with the ambassadors of EU member countries in Albania. After the meeting, Basha declared that the Prime Minister and the government are following a cunning and non transparent way to ruin consensus of the three laws of integration.
In his speech, the head of the opposition declared that there's an attempt to delay the invigoration of the bill on "Civil servant" or to change the content voted in a consensual way.
According to him, this attempt is being made to cleanse civil administration and to employ party militants in this administration.
"This means damaging the concept of political consensus. Democratic Party and opposition have denounced this non transparent effort of the Prime Minister to put in danger our aspiration for advancement in the path of integration in order to replace the administration with political militants", said Basha.
Basha said that this attempt to postpone the invigoration of the law implies war against the aspiration of integration and criteria of the recruitment in the administration based on merit. /ibna/