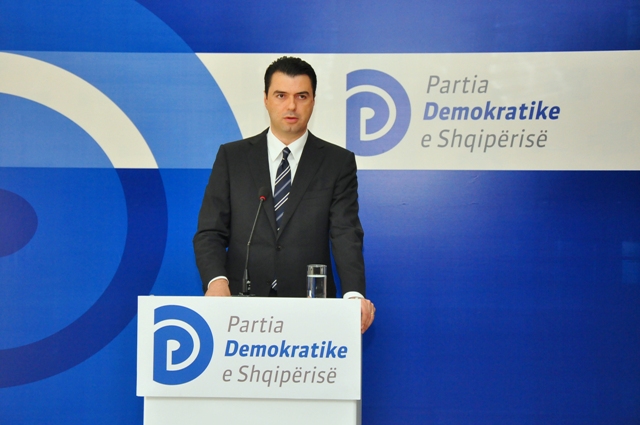 Tirana, October 16, 2013
Leader of the Democratic Party and mayor of Tirana, Lulzim Basha declared during a meeting with representatives of the local government from the Democratic Party that this is the new era of freedom and democracy.
According to him, the Democratic Party is the place of liberties and the vision of the rule of law.
He said that as chairman of DP and head of the Association of Local Representatives, for each of the heads of municipalities and communes, it's an honor, pride and responsibility to be elected on behalf of the DP.
"Our responsibility is to keep our promises in front of voters and to listen to the citizens. We have the responsibility to offer better solutions for the citizens, responsibility to mobilize everything for the development of communes and municipalities. A political rotation has taken place and in spite of the result of these elections, we must be proud from the achievements of our party and our Prime Minister. The elections gave way to the candidate status, a status which was ready for this government, a status that was granted thanks to the obligations fulfilled by the Democratic Party", said Basha in his speech. /ibna/