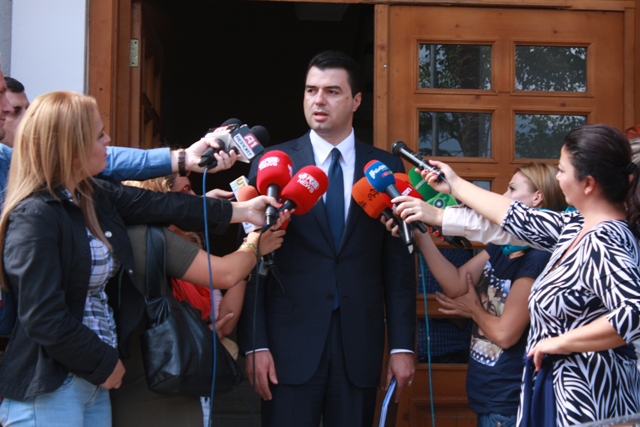 Tirana, October 9, 2013
The leader of Democratic Party, Lulzim Basha had a meeting today with the EU ambassador to Tirana, Ettore Sequi.
In his speech for the media at the end of the meeting, the head of the Democratic Party considered the change made to the "Civil" act as an open anti European attack.
Basha said that the government is behaving like a government which not only doesn't govern, but which also denies everything which has been achieved.
As far as the nominations of the recent days are concerned and especially those made today in the State Police, Basha considered them as unlawful nominations, by considering them as a great concern not only for the opposition, but for all Albanians.
As far as the meeting with Sequi is concerned, the head of the opposition underlined the support of Brussels for the positioning of opposition, while stressing that integration is the objective of all Albanians. /ibna/