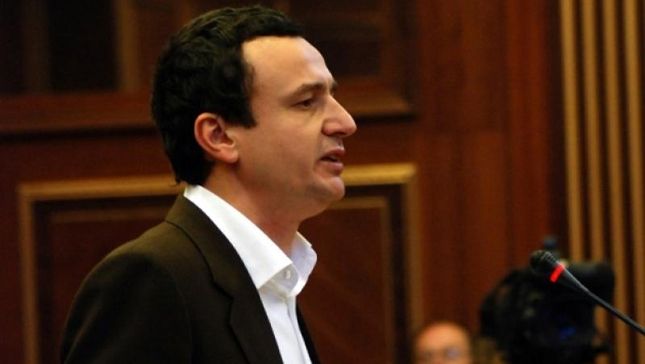 Pristina, June 27, 2013
While parliament continues to discuss on the agreement reached in Brussels, Self Determination Movement continues its protest, which has led to the arrest of 52 people.
The leader of Self Determination Movement, Albin Kurti, said in his speech in parliament that the agreement is the most damaging one for Kosovo.
"This agreement is not international.  Our government is considering this as an agreement between two republics, but Serbia is not considering it like this", said Kurti.
According to Kurti, a serious breach has taken place before the ratification of the agreement.
"Milazim Krasniqi has been a fellow convict of mine. When he was at the police station, Nenad Djuric has interrogated him and tortured him and now, Djuric is a police commander."
Kurti has also addressed to government officials and MPs. "You have been commanders for 1 year and businessmen for 14 years. This is why you have forgotten the time when you've been commanders", added Kurti.
According to Kurti, this agreement is being ratified in order to mine LDK and AAK.
"I call upon the international institutions not to support Self Determination, but to speak out the truth and tell what sort of criminals are these", said Kurti.
Meanwhile, Kurti and Liburn Aliu MP have held a banner on their hand with the map of Kosovo on it without the northern part of the country with the inscription "Hashim's Kosovo". /ibna/