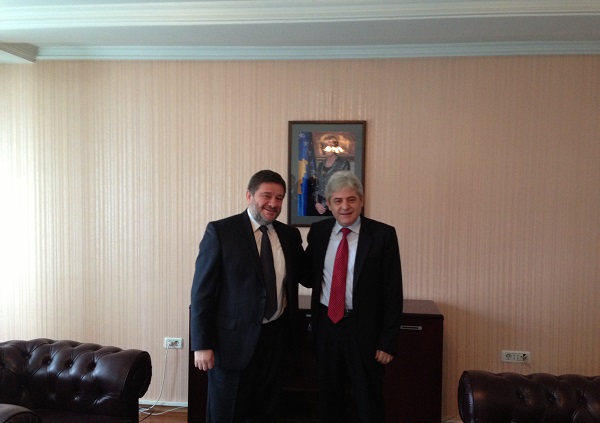 Skopje, September 18, 2013
Leader of BDI, Ali Ahmeti has received today in a meeting the ambassador of Kosovo in Skopje, Ylber Hysa.
The two personalities discussed about the latest developments between Kosovo and FYROM and about the developments in the region and Euro Atlantic integrations.
Ahmeti and Hysa agreed that the two countries must develop bilateral relations in the spirit of understanding and offer assistance to each other in all domains.
Ahmeti said that the permanent dialogue between Kosovo and FYROM is the best way to overcome all eventual disagreements and in this context, he proposes the establishment of a Joint Commission to manage all issues between Pristina and Skopje, which would improve communication and collaboration between the two countries.
The interlocutors agreed that the principle of good neighboring relations is very important and both countries must make maximum efforts to implement the necessary reforms for Euro Atlantic integration.
Through the ambassador of Kosovo, Ahmeti also congratulated Fatmir Limaj and the other former fellow fighters for yesterday's ruling of the Court of Pristina which acquitted them. "This ruling proved the legitimacy of the war of our liberating armies", said the leader of BDI. /ibna/