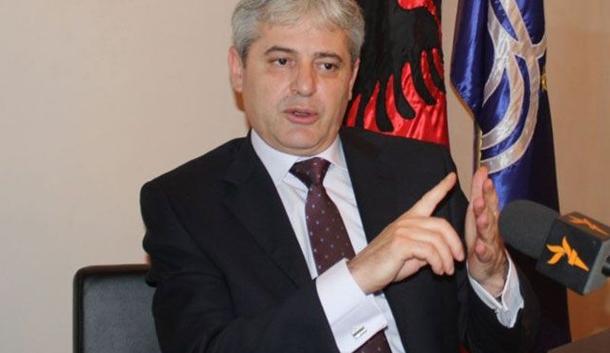 Skopje, July 10, 2013
The leader of BDI, Ali Ahmeti has unveiled one of his latest proposals for the solution to the name dispute with Greece. Ahmeti said that this proposal is: The Upper Republic of Macedonia and according to him this proposal is a good starting point for the dialogue between the two countries.
Ahmeti has unveiled this proposal in his recent meetings with foreign diplomats, where he has demanded a solution to be found for the dispute which has lasted several years and which has blocked the process of the Euro integration.
The spokesman of BDI, Bujar Osmani said today that in yesterday's meetings with the Bulgarian Prime Minister, Plamen Oresharski, Ahmeti has unveiled his latest proposal for the solution of the name dispute, where he also demanded support from the countries of the region.
"Parties can be closer than ever to the solution, although in the next phase, talks should be held between prime ministers of the respective countries", declared Ahmeti.
Ahmeti has rejected rumors according to which this incentive is personal and not coordinated with Gruevski, adding that he doesn't have any contradictions with the Prime Minister as far as his incentives are concerned. /ibna/