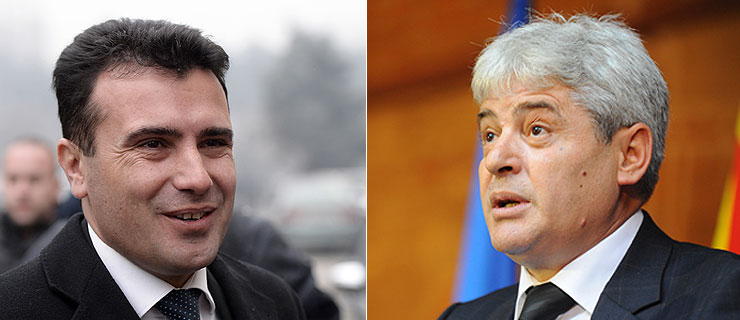 The leader of BDI (Democratic Union for Integration), Ali Ahmeti has met with the chairman of the largest opposition party SDSM (Macedonian Social Democratic Union), Zoran Zaev. After the meeting, the two parties issued press releases.
"The meeting discussed the stances that the sides have without going into many details in regards to particular issues. Such meetings between the two parties are expected to take place in the period to come", the two political parties declared in their joint statement.
In the recent days, SDSM has not commented the conditions imposed by Ahmeti's party for the creation of the government. On the other hand, talks will continue in the days to come between VMRO-DPMNE and BDI.
"Our stance in relation to these issues remains unchanged. Today we will discuss on this issue again, but I believe that the leading board of the party will not change its stance", declared Antonio Milosovski of VMRO-DPMNE.
BDI, which is decisive for the creation of the new government, wants Albanian language to become an official language throughout the entire territory of the country, extension of the mandate of the Special Prosecution and the continuation of the process of European integration. But VMRO-DPMNE is against these demands. /balkaneu.com/