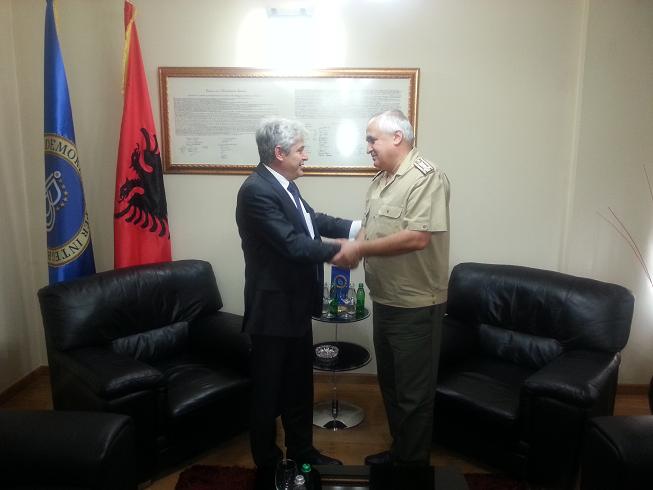 Skopje, June 11, 2013
The solution to the name dispute and the rapid accession of FYR Macedonia in the NATO have been the two main issues discussed in the meeting between  the leader of BDI, Ali Ahmeti and the head of NATO office in Skopje, Aleksandar Aleksandrov.
Ahmeti expressed his gratitude for the Alliance's contribution in the recent years for peace and stability not only in FYR Macedonia, but the entire Balkan region.
Ahmeti said that he agreed with ambassador Aleksandrov on the urgent need to resolve the issue of the name dispute with Greece and the accession of the country in the NATO.
"The name dispute with the southern neighbor must be overcome as soon as possible in order for the country to become a NATO member", said the leader of BDI.
On his part, ambassador Aleksandrov said that the Alliance is carefully following the developments in FYR Macedonia and welcomes all the efforts made by political parties, including BDI for a rapid integration in the NATO.
Both interlocutors agreed that the accession of FYR Macedonia in the NATO would help the prosperity of the country and will contribute in the stability of the region. /ibna/