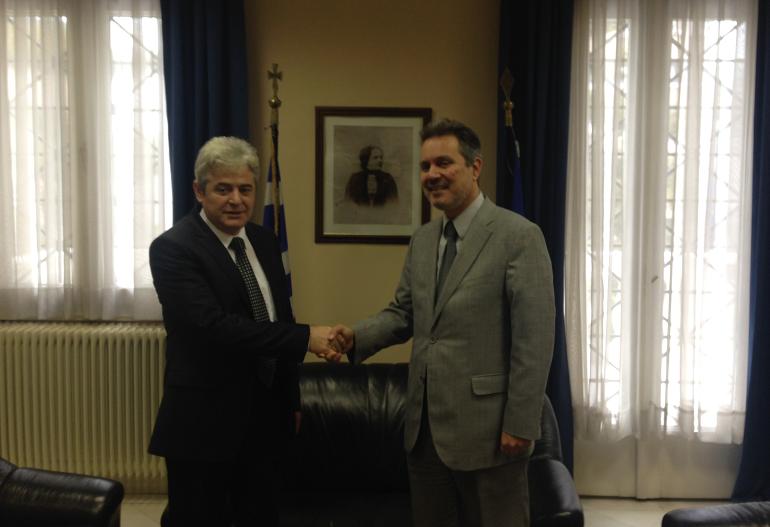 Skopje, December 19, 2013/ Balkan Independent News Agency
Leader of the Democratic Union for Integration (BDI), Ali Ahmeti, has met today the Greek ambassador to Skopje, Haris Lalakos.
During this meeting, Ahmeti and Lalakos have talked about tomorrow's Summit of the European Union and the decisions expected to be taken on FYROM.
Through a press release, BDI said that Ahmeti has demanded efforts to be made in order to reach compromise about the solution of the name dispute with Greece and the country to be given way to the integration in the NATO and EU.
Ahmeti said that NATO and EU accession remain a priority of his party along with the efforts for the solution of the name dispute.
Chairman Ahmeti has declared that Skopje and Athens must sit and reach compromise over the issue of the name as soon as possible.
"NATO and EU accession is the only alternative for our country and we must do everything to enable this", said Ali Ahmeti in this meeting. On the other hand, the Greek embassy has not commented the meeting held today between Ahmeti and ambassador Lalakos. /ibna/