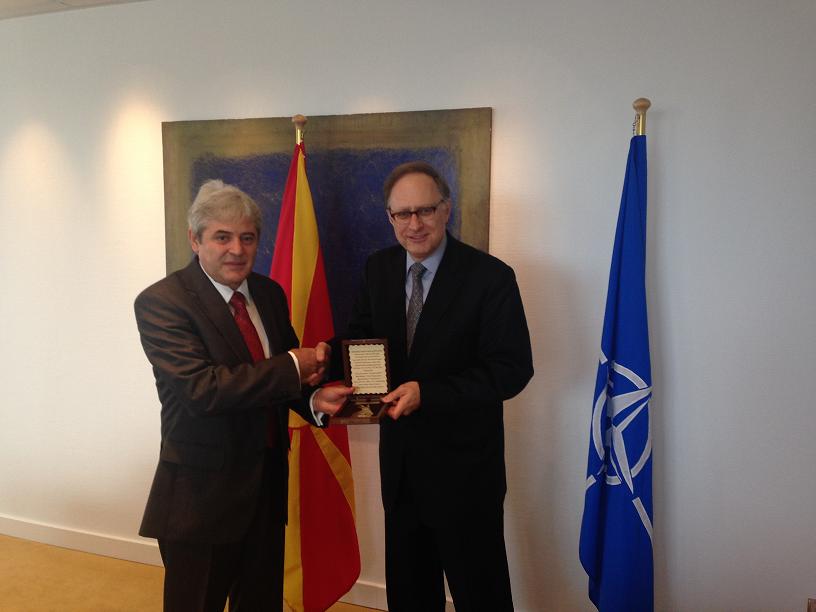 Skopje, October 10, 2013
From Brussels, leader of BDI, Ali Ahmeti demanded NATO intermediacy to break the name dispute deadlock with Greece. He made this request following the meeting with the vice General Secretary of NATO, Aleksander Vershbau and the assistant General Secretary of NATO, Terry Stamatopulos.
During this meeting, Ahmeti said that the country remains engaged in the path of Euro Atlantic integration, but he has considered the name dispute between FYROM and Greece as an obstacle in this aspect.
"We believe that parties in this dispute are close to reaching a solution and in these decisive moments there's a need for the involvement of a third party, such as NATO  in facilitating dialogue in order to reach compromise", said Ahmeti.
He thanked NATO for all the engagements taken so far by stressing that without commitment of NATO, EU and USA, there would be no Ohrid Agreement and nor peace and stability in FYROM and the region. /ibna/