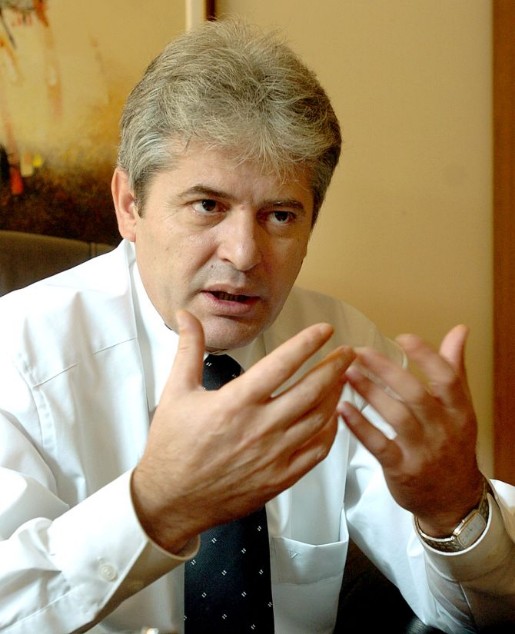 Skopje, December 20, 2013 / Balkan Independent News Agency
Leader of BDI, Ali Ahmeti is lobbying to western European diplomats in Skopje in order have a consensual candidate in next year's presidential elections who will be supported by the two large communities, Macedonian and Albanian.
Sources within BDI told balkaneu.com that their leader, Ali Ahmeti has recently launched the idea for a cross ethnic consensual president, demanding support from the international factor.
"Ahmeti has reiterated the positioning for a consensual presidential candidate which would be acceptable for all citizens", said a senior official of BDI.
In spite of this campaign, no names or proposals have been given as to who would be a potential candidate in the presidential race.
Ahmeti has unveiled his idea with the US ambassador in Skopje, Paul Volers.
But, this idea hasn't been commented so far by Macedonian parties VMRO-DPMNE and LSDM, while PDSH is examining several nominees to race in the presidential elections.
Meanwhile, Srgjan Kerim, a diplomat of Turkish origins, but with a career in the diplomacy of FYR Macedonia has recently been imposed as a candidate for president who is seeking wide consensus. He's seeking the support of the two large parties in power, VMRO-DPMNE and BDI and that so far, several meetings have taken place between him and heads of these two parties. /ibna/