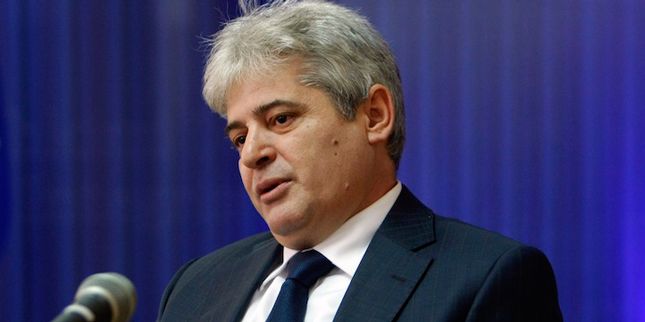 Skopje, July 30, 2013
The leader of BDI, Ali Ahmeti said that Albanians in FYROM want to see the country as soon as possible a member of NATO and EU and with this they require the solution to the name dispute.
Ahmeti underlined this during a meeting that he held with journalists in Tetovo. Ahmeti said that if the solution to the name dispute will continue to be stalled along with the blockade of the accession process, the citizens of this country will no longer see any hopes in the long-term.
"If the accession is achieved as soon as possible, then there will be fewer groups in the neighboring countries which will act against FYROM in terms of its accession in the EU", said Ahmeti.
Ahmeti also said that he's aware of the positioning of VMRO-DPMNE for the solution of the name dispute and that it wishes for a quick solution of this issue. Ahmeti said that the latest proposal for the Upper Republic of Macedonia is acceptable for BDI. /ibna/